Dimensions: 78" x 78" x 36", 198 cm x 198 cm x 81 cm
Learn More About this Hot Tub
The Echo™ open seat square model can provide the perfect addition to just about any home or backyard living space. Equipped with a variety of powerful hydrotherapy jets, ergonomic seats, and LED corner lights, along with an advanced water care system and quality construction, you can enjoy an exceptional hot tub experience for many years to come.
The Echo® from Jacuzzi® Hot Tubs is available at the time of sale with the optional Suite Package, which includes a sturdy handrail, matching steps with storage space, and a handy cover lifter. The suite package is only available at the time of purchase, ask one of our home and backyard leisure experts for more information. To learn more about the Echo™ from Jacuzzi® Hot Tubs, contact our showroom today.
Echo™ Hot Tub Specifications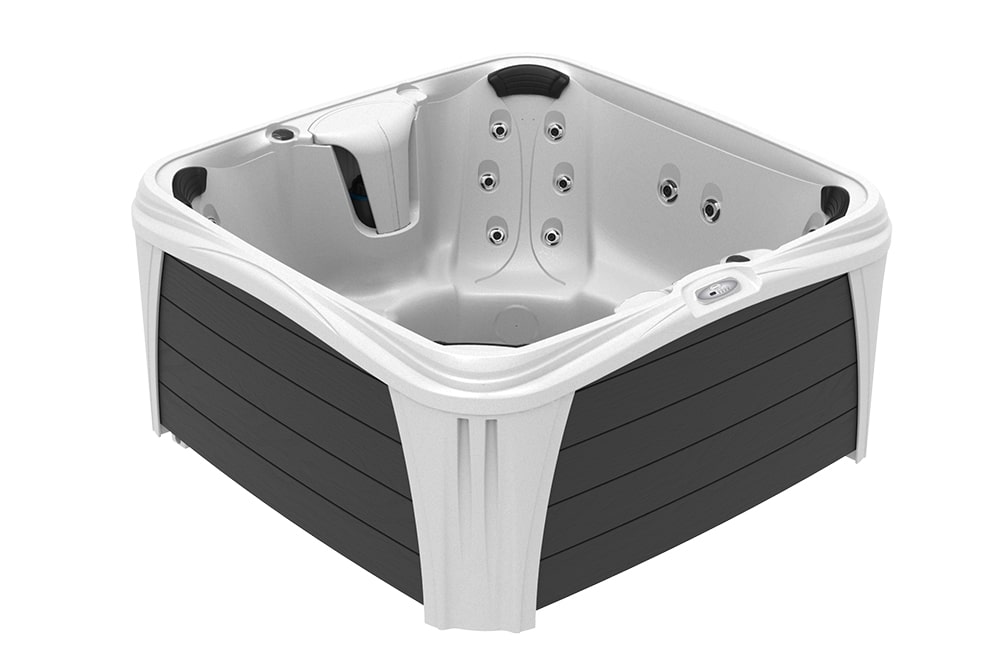 Dimensions: 78" x 78" x 36", 198 cm x 198 cm x 81 cm
Spa Volume: 328 gal (1242 L)
Filled Weight: 4117 lbs (1867 kg)
Watch the Echo™ Hot Tub Video
Owner's Manual
This manual will get you started and answer questions that you may have about this hot tub model.
GET THE BEST PRICING TODAY
Simply complete the form below and we will be in touch with you shortly with the price for your desired spa.